Miniature Bearing Temperature Sensors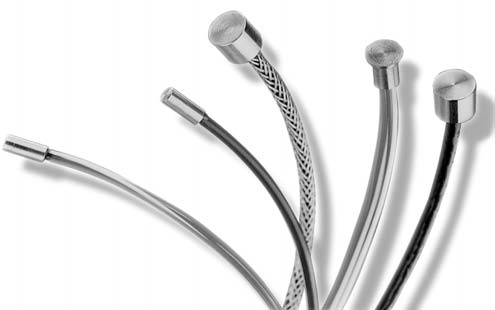 The bearings of industrial rotating equipment operate under arduous conditions - often for considerable periods of time. The most reliable indicator of bearing condition is the temperature of the metal beneath the shoe.
Recognition of rising temperature can provide a warning of the breakdown of the lubricating oil film, allowing machine shutdown and maintenance to take place before catastrophic failure of the bearing and possible damage to its mounting. Conax Miniature Bearing Sensors provide a simple and cost-effective method to monitor bearing temperatures.
Embedment RTD's & Thermocouples
Maximum Number of Conductors and Wire Gauge (AWG)

Specifications
Temperature Range: -40 to 230°C (-40 to 446°F)
Case Materials: 316 SS; Copper; Nickel Plated Copper; Tin Plated Copper, Brass.
Lead Wires: Stranded silver plated copper conductors with PTFE insulation and optional stainless steel overbraid.
Time Constant: 3.0 sec. (Style A) to 1.5 sec. (Style D), Typical value in moving water (3ft/sec).
Insulation Resistance: 10 Megaohms Min. at 100 VDC, leads to case (RTD).
10 Megaohms Min. at 100 VDC, Ungrounded only (T/C)
Installation & Accessories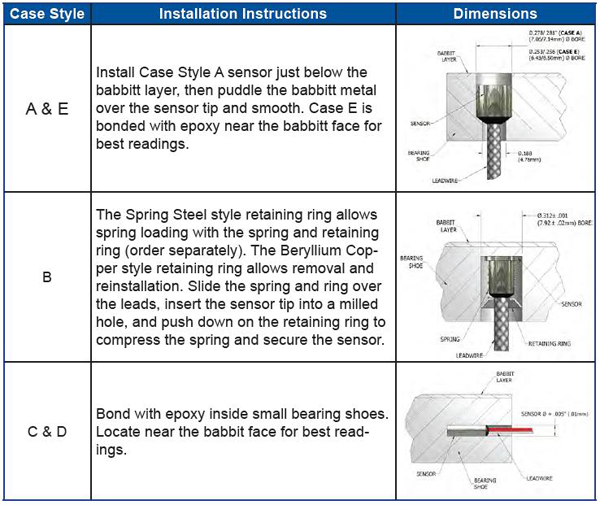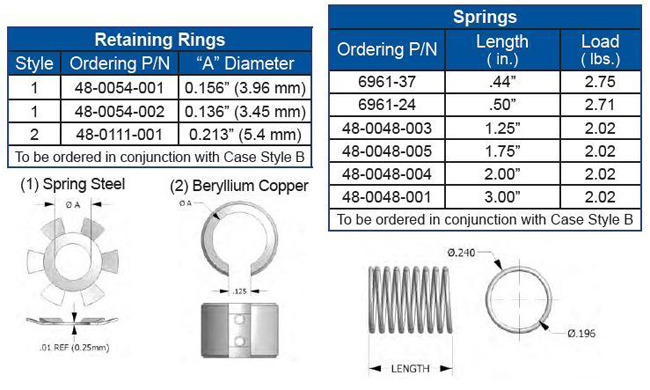 How To Order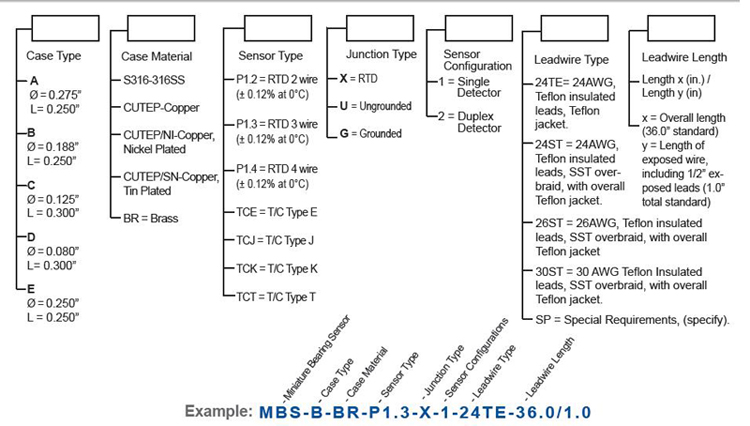 Conax Buffalo Technologies 는
Conax Technologies 의 옛 명칭입니다.
한국 총판 (주)다일아이비씨