Applications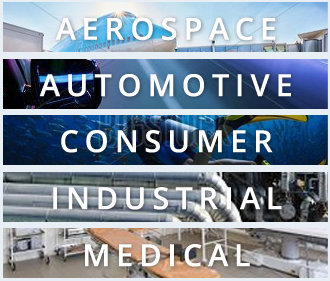 Merit Sensor Systems, Inc. has partnered with customers for more than 20 years to design, fabricate, assemble and package reliable, cost-effective piezoresistive pressure sensor solutions for automotive, medical, industrial, aviation, defense and consumer applications.
Merit Sensor offers full-service design capabilities, in-house wafer fabrication, flexible shipping, packaging and assembly, piezoresistive technology (PRT), expansive pressure ranges (0.15 psi to 15,000 psi), complete pressure measurement (absolute, gage, differential and vacuum) and unmatched operating temperature range (-40°C to 150°C) via our Sentium® process. Additionally, Merit Sensor is able to provide unparalleled flexibility to customize pressure sensing solutions to fit into our customers' applications.
Unlike other pressure sensor suppliers, Merit Sensor can provide customers with completely customized pressure sensor designs with large or smaller/limited production runs. Our customers range from pressure sensor transducer manufacturers who are already experts in pressure sensing technology and rely on Merit Sensor for highly stable and sensitive MEMS sensing elements (bare die), to customers who have little to no experience in the pressure sensing world and look to Merit Sensor to assist with a completely custom design and implementation of a pressure sensor that best fits their application.
At Merit Sensor our engineers are application experts. We are ready to help customers design your application to work with a pressure sensor, and/or design a customized pressure sensing solution that works for your application. If you are unsure whether a pressure sensor is right for your application, Merit Sensor can help you make that determination.